After hours and hours of organizing this past week, I finally got my drawers all in order!! Some are fuller than I'd like, some are half full, and others are even empty. Hopefully this will help me to use some of this stuff up. Here are the pics: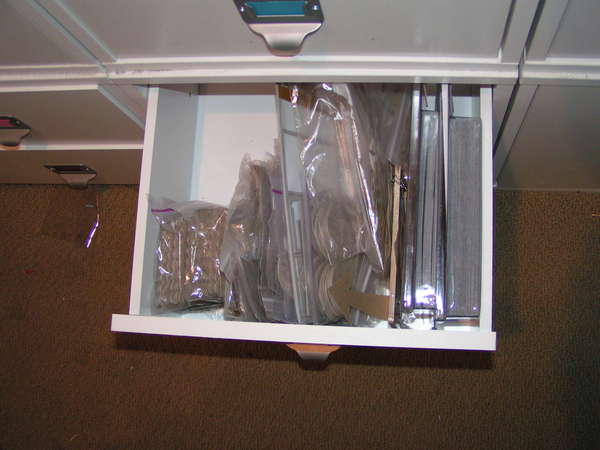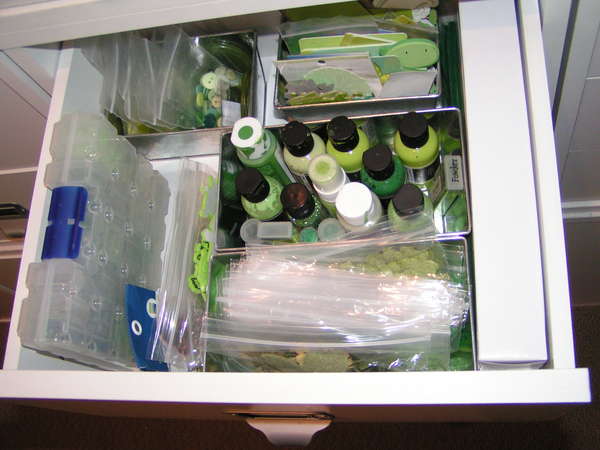 I've done some shopping too but it was for class stuff otherwise I would have been toast! And I ran into some people I knew so they might have told on me if I tried to keep it a secret! LOL I got some of those rub-ons at Big Lots that are on sale for $2 to use on a sports book I am doing. I also got a cuttlebug die to use on my baby class sample, replaced two punches that were old, and got some ribbon I needed for classes. I really did need ribbon (I know you wouldn't think so by looking at my pics). I don't have much orange or yellow and those are the colors I needed so I bought them at the sale at Mike's (thanks for the tip PJ).
So far, so good! And good thing too-I am trying to save all our pennies to make some improvements to the new house before we move in. We need paint, tile, pergo, two new toilets, lots of cleaning supplies, 5 ceiling fans, 5 window coverings...lots of stuff need immediate attention. Good thing this challenge and the Yard Sale at the Lounge came along this month!! Speaking of that, Xaver FILLED my entire car with my yard sale and I only I fit in the car with it to take it down to the Lounge. Luckily Cathi helped me to unload. I'm left 308 items lighter...